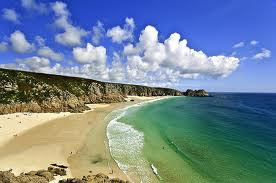 Ravine: Narrow, steep – sided depression in earth's surface formed by running water larger than a gully, smaller than a canyon.
Gully: Channel or small valley worn in earth by running water.
Intervene: Tract of land along river.
Kloof: Deep gorge or ravine (South Africa).
Serac: Tall peak or mass of ice projecting upward from glasier.
Nunatak: Hill or mountain totally uncircled by glacial ice.
Hill: usually rounded elevation of land, smaller than a mountain.
Hill lock: Small hill.
Hill side: One slope of hill.
Hill top: Peak, crest, are ridge of hill.
Knap: Summit, hill top
knoll:small rounded hill
Monticule: Secondary cone of volcano.
Range: series of connected mountain.
Recess: Cleft in earth of ten concealed from view.
Rincon: Small, secluded valley; sharp recess in cliff.
Sink: Depression in earth's surface without drainage often saline lake.
Sink hole: lime stone hollow connected to underground passage.
Step toe: isolated hill or mountain surrounded by lava
Vista: Height affording view over large expanse of land
Tundra: level, treeless plain in arctic region with dark wet soil on base f permanently frozen of sub soil  
Vega: flat, barren plain (Spain).
Salt flat: Level tract in stage between saline lake and salt flat.
Saline: Saline marsh or spring.
Salt Pan : Undrained natural depression in which evaporation of water leaves deposit of salt.
By
Rushalli